ICPN Group of companies
Established in 1986
Is a Dutch Consulting, Engineering Sourcing, Management and true Lump Sum Engineering Services Company, serving the general process industries and specialized in Energy Technology in the broadest way.
Dutch Ingenuity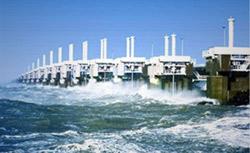 ICPN

offers its clients Engineering and Design services to the highest standards of quality with a productivity that enables them to meet their business goals at minimum costs.



ICPN

is an experienced Sourcing Company for all your required products, and due to its worldwide network, can offer you the best possible Services.



ICPN

Services range from Feasibility Studies to Final Detail Design. We can offer our services on an Individual or Task Force project basis. Our specialists can assist you with the execution of your projects to create true cost effectiveness.



ICPN

has accumulated extensive experience with the management of true lump sum and lump sum turnkey (LSTK) projects.



ICPN

is uniquely placed to meet the new management and engineering techniques of real time, fast-track project execution. We offer our clients engineering services on a true lump-sum basis!



ICPN

ís engineers have worldwide experience in project QA/QC management, contracts management, engineering and material procurement.